REAL FOOD,
MADE FRESH,
WITH FIRE.

Southeast Asian street food,
made fresh for westcoast tastes.
Our bold dishes start with delicious and nutritious ingredients because we believe real food is at the heart of great food.

premium
Ingredients
ethically
raised proteins
msg free
SUSTAINABLE
PRACTICES
COMMITTED TO
COMMUNITY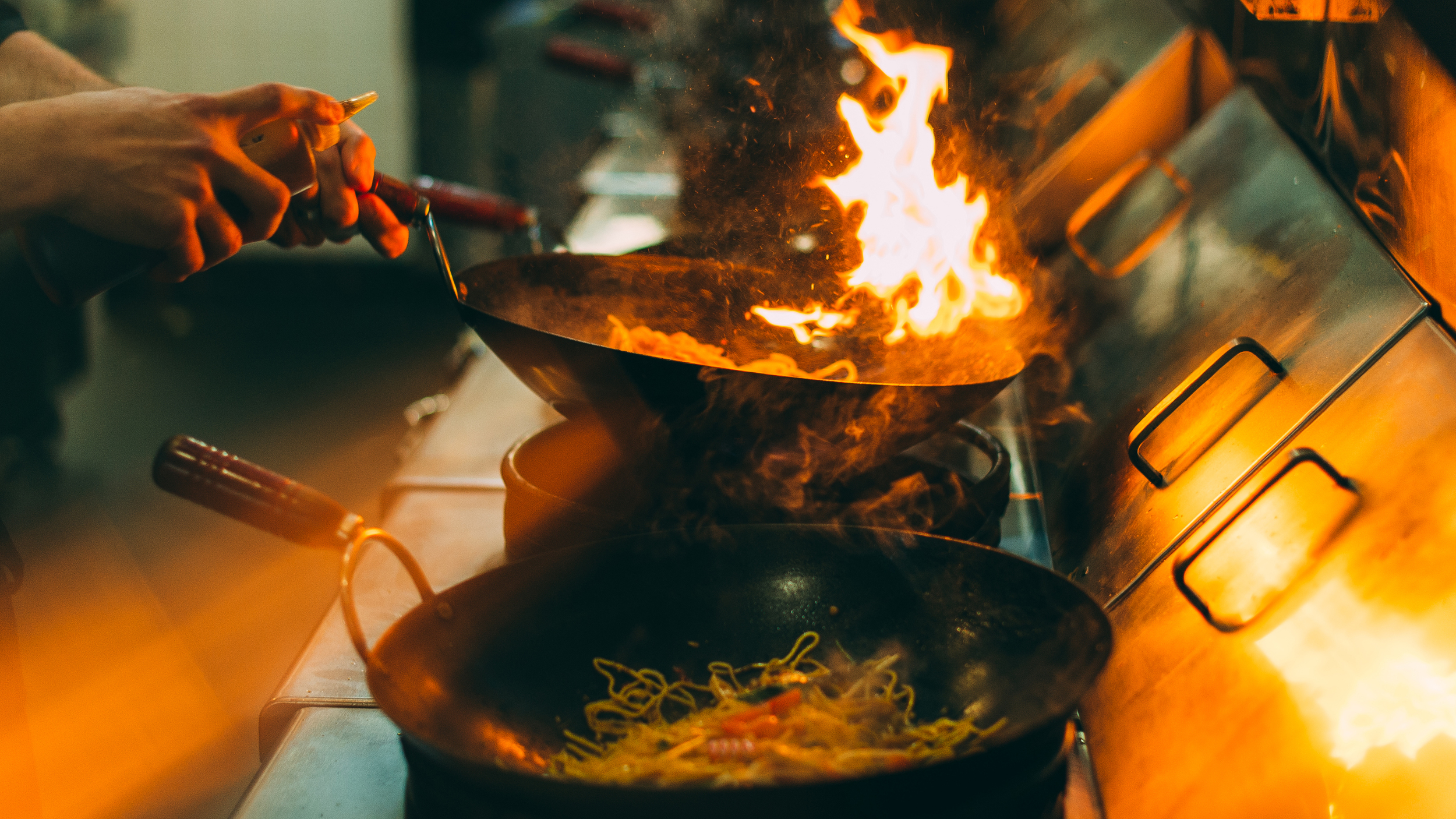 oUR STORY
Noodlebox was born out of a small food cart in Victoria BC's Chinatown in 2001. Our unique style of Southeast Asian street food became so popular that people were willing to wait hours in the rain to get their fill. In 2003 we opened our first store in downtown Victoria, with many more opening throughout BC and Alberta to keep up with demand for our bold dishes.
REAL FOOD, MADE FRESH, WITH FIRE
We've been concerned by the rise of the processed food generation and the departure of nutritious food sources. We are dismayed by the number of restaurants offering fast service with low quality ingredients or food sitting in warmers for hours. Our kitchens want to reverse that trend.
What we will always do best is prepare real food, by hand - made from fresh ingredients like non-gmo vegetables. Our special sauces are house made, with no added MSG or preservatives. We make each dish to order to ensure we can take care of allergy and dietary concerns. Our wok cooking embraces a 2000 year old tradition a skill that some say you are born with. We embrace the art of cooking with fire. The intense heat cooks fast and helps enhance the total nutritional value of all ingredients.
We support sustainable & ethical producers that deliver a premium product with trusted transparency. Like Heritage Farms that raises chicken without the use of antibiotics, with a 100% vegetable diet, with absolutely no fillers. We believe that real food is always at the heart of great food.


SUSTAINABLE PRACTICES
We are committed to being stewards to the earth, so sustainability sits close to our hearts. Not only do people deserve to know where their food is coming from, but they also need to know that their food is being produced and processed in a sustainable manner. Everything from Noodlebox can be either composted, recycled or reused.
Sustainable practices are also reflected in our store design & material choices. Many of our locations use wood affected by the devastating mountain pine beetle epidemic. We try to reuse as much material as possible, which includes repurposing our old and damaged woks into light fixtures throughout our locations.
For us, sustainability is not a trend - it's a way of life.
COMMUNITY ENGAGEMENT
All Noodlebox locations are owned and operated by local members of the community. Each store works passionately to be connected and engaged community members. We love to support youth sports with our player of the game free box awards.
Many of our stores support local charity programs and events. Corporately we have focused our initiatives in support of the Canadian Mental Health Association (CMHA). Each September we run our Charity Day and donate 50% of daily proceeds to CMHA. This campaign was founded to support a local store franchisee that had lost his brother to mental health. We are proud to support local CMHA chapters in each location we operate.